Unique Melody Marvel Dual Driver Custom Earphones
£349.00
(FREE Delivery Included)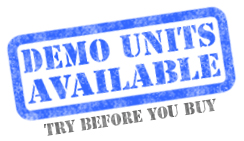 Unique Melody MARVEL - SIMPLE. ELEGANT. SOUND.

The entry level offering from Unique Melody is no slouch when it comes to quality. A detailed monitor, suitable for live use, the Unique Melody Marvel dual driver combines a single high/mid driver and a single woofer driver to ensure great sound quality throughout the entire frequency range. The most intimate of the Unique Melody line up, the Marvel is balanced and accurate with forward highs so you donít miss a thing on stage!

A great entry into the world of custom in ear monitors, the Unique Melody Marvel makes it easy for you to move from stage monitors to in-ears. As with all of the Unique Melody customs, the Marvel is individually tuned and crafted to fit only your ear, bringing you the same build quality Unique Melody is known for...

For the Unique Melody Marvel you will need to have ear impressions, these will need to be made by an audiologist and are not included in the price
Why buy Unique Melody from The Headphone Company?

As a UK company and the exclusive UK Unique Melody dealer, the price you see for Unique Melody Custom In Ear Monitors from us is a fully inclusive price, youíll pay us no more than shown above or at our checkout! Our prices are also matched to the UMShop price in $US

Buying from us gives you access to experts with a dedicated custom department direct phone number, an in-house design service for your artwork needs but more importantly a team that are passionate and knowledgeable about the products that we sell. Lastly, we will ensure that your ear impressions are perfect before they are sent to UM, something that you cannot do yourself!

Of course, you could buy from other dealers around the world including the US but donít forget that the prices you see will look attractive because they donít usually show their countries GST, our prices do and are fully inclusive of UK VAT. Also, talking to us in the UK is easy either by phone or email, you wonít have bank fees for an international card payment to worry about, you will also then pay no extra duty, VAT or handling fees when they arrive in the UK

So, donít jump into buying overseas after seeing what appears to be a cheap base price in $US, youíll pay us no more than anywhere else in the world, weíll still manage your order end-to-end and more importantly youíll keep your £s in the UK!
How do I find my nearest audiologist?
So here you have a few options:

1) As the home of custom in ear monitors in the UK you could visit us at our offices in Hertfordshire and we could make your ear impressions or

2) We have a mobile service that covers London, Hertfordshire, Essex, Cambridgeshire, Bedfordshire and West Suffolk or

3) Call us so that we can put you in touch with your nearest UK audiologist or

4) If you are a band or group of musicians that require multiple IEMs and ear impressions please call us as we are able to offer package deals, our coverage area for this extends to most parts of England

If you need advice, help with any part of the process or details of your nearest audiologist please call our Custom Department direct: 01920 876 958
When you purchase this item (Unique Melody Marvel) we will contact you to organise your ear impressions, we can also then discuss any option choices (these are shown below). At this stage if you are using your local audiologist rather than our services we will email you instructions to take with you to your appointment
We are also able to offer numerous artwork and faceplate options, these are shown below with your choice of colours, to view these options individually or to purchase them:
Click Here
Included Options are:
Standard Colours: Left Shell, Right Shell, Left Faceplate, Right Faceplate, Left Tip & Right Tip
Unique Melody or UM Logo (if required)
Laser Engraved Initials - 3 Alphanumeric Characters (if required)
Recessed or Flush Cable Sockets
Cable colour: Black
Cable length: 50"

Lastly, donít forget each side has 3 parts, the shell and the tip (the parts that go in the ear), also the faceplate (the flat part thatís outside of the ear) - You get to choose the colour for each of the 6 parts, all the same, all different, a mixture, whatever your imagination will allow!

Production time for the Unique Melody Marvel once we have received your impressions would be approximately 4-6 weeks
...like 2 drivers but thinking 3 drivers is what you really want?
Click on the Banner below to view the Unique Melody Aero